Invisalign Treatment in Fairfield NSW
Invisable treatment, noticeable results. Straighten your teeth the invisible way.
An invisible and removable alternative to metal braces to improve teeth alignment.
Using a series of clear custom-made dental retainers (trays), teeth are gradually molded into shape. Each successive tray will straighten teeth a little more until all teeth are aligned.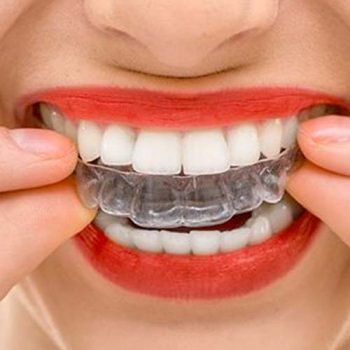 Why Is Invisalign So Popular?
Some people, specifically adults, are hesitant to improve the alignment of their teeth due to the noticeable aesthetic of metal braces. Invisalign clear retainers are almost undetectable to the human eye and is an extremely effective method of teeth-straightening which has transformed modern orthodontics.
What Can Invisalign Fix?
Gaps between teeth - due to missing teeth or because of an irregular growth of the jaw
Cross bite - when one or more of a person's upper teeth bite inside the lower teeth. This can result in serious dental issues such as gum disease, abnormal teeth wear and possibly an erosion of the bone
Overcrowding of teeth - when there is not enough space in the mouth to accommodate for the teeth to straighten naturally. This has consequences tooth decay and increased chance of gum disease
Overbites - when the upper teeth extend further than their lower teeth – possibly concealing them. Can also result in potential TMJ and jaw aches
Underbites - when the lower teeth extend further than their lower teeth – possible concealing them. Can also result in potential TMJ and jaw aches
Invisalign vs Other Clear Dental Aligners
To achieve a reliable proven result, any teeth straightening technique needs to be in consultation with a dentist. This is to ensure the results will be effective and long-lasting. Invisalign can only be issued by a dentist. However, there are other clear dental aligners in the market which are available without a dentist being involved. It is important to get a professional consultation with a dentist before commencing any treatment that will impact your teeth.
Looking to straighten your teeth the invisible way? Get a professional assessment and recommendation with our leading dentists to give you the confidence to smile again.
Porcelain vs. Composite Veneers
There are advantages and disadvantages to both types of dental veneers – porcelain and composite resin. Dental veneers may offer a viable cosmetic option if you have chipped, stained, gappy or misaligned teeth. The thin laminate shells are shaped and contoured to precisely cover the…
Our Response to the Coronavirus (COVID-19)
To our lovely patients of Perfect Dental, we wanted to share an update with you about our ongoing commitment to you, your family and loved ones throughout this challenging time. We are open for business Your health and well-being are our number one priority during…
How Does Fluoride Help Protect Teeth?
The most effective means to protect teeth and avoid tooth decay is through the ingestion of fluoride. Fluoride is a mineral that humans gain from almost all food and water they consume. For over fifty years, professional and health organisations have endorsed the health benefits of…