Fairfield Hotspurs Sponsorship
Sponsoring A Great Local Club
Perfect Dental Fairfield are proud sponsors of the Fairfield Hotspurs Soccer Club. For over 15 years, Perfect Dental has served the Fairfield community with the highest level of patient care. 
$30 'Hotspurs Club Voucher'
Get $30 off your Fairfield Hotspurs registration when you visit Perfect Dental Fairfield!
Instructions:
Here's how Perfect Dental can you help you kick goals in 2020:
Collect your coupon from the Club or Facebook page
Book an appointment with Perfect Dental Fairfield (for example: check-up and clean)
Show your coupon to Reception when you attend your appointment
Receive a $30 'Hotspurs Club Voucher' which you can use on registration, merchandise and more!
You must present your voucher to Janelle (Secretary) to redeem.
Voucher is valid for the 2020 season only.
Meet Our Team
On behalf of our staff and dentists, we extend you a personal invitation to experience quality dentistry using our pain-free techniques and modern technology.
Built on the traditions of our founder, Dr Husam Al-Dujaili, we are 100% focussed on excellence and honesty.
We also offer you an unprecedented level of comfort, and we invite you to visit us and enjoy a coffee while you meet our staff and learn more about our practice.
We look forward to welcoming you and your family to become part of our Fairfield Family.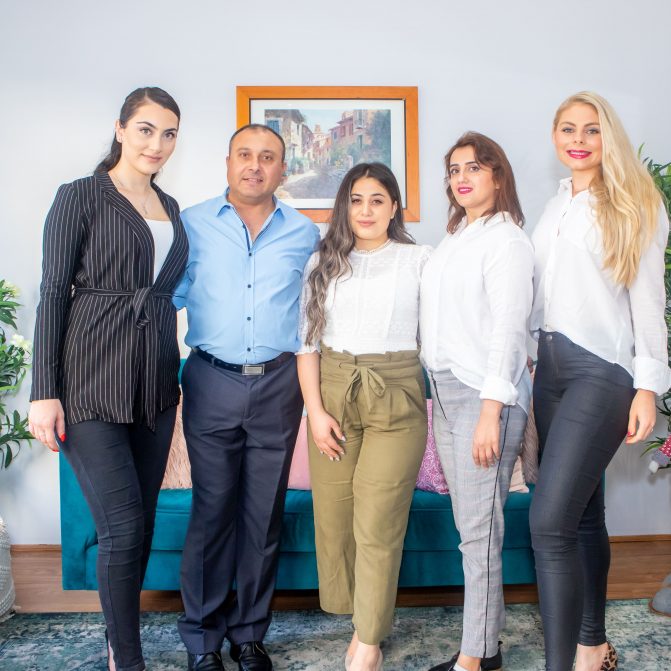 Book your appointment. Call (02) 9755 7755 or text 0477 774 199.